APRIL 5, 2011
Set-up changes to help Webber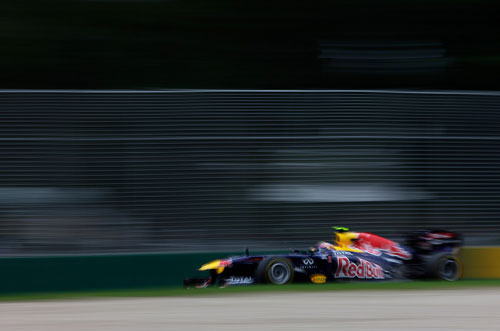 After a difficult Australian GP in which he could only finish fifth, Mark Webber should be helped in Malaysia by set-up issues discovered post-Melbourne.

Speaking on a visit to Silverstone's new pits and paddock complex, Red Bull Racing team principal Christian Horner said: "Without being able to fingerpoint one specific thing, we found a few things set-up wise that wouldn't have helped Mark in Melbourne. We have made changes and we expect the two drivers to be much closer together in Malaysia."

The average qualifying gap between world champion Sebastian Vettel and Webber throughout 2010 was 0.15s, but the difference between them in Australian GP qualifying was more than five times that. Webber then suffered greater tyre degradation in the race despite running slower, something that would be consistent with set-up issues."

The Sepang circuit that hosts this weekend's second round of the world championship is tougher on tyres than Melbourne, with Pirelli predicting three or four stops in the race, so any set-up problems would prove even more detrimental this coming weekend.