MARCH 4, 2010
Renault F1 Team announces partnership with Lada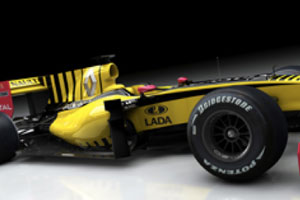 Renault F1 has announced a sponsorship deal with the Russian car builder Lada, which will see the firm's logo on the car and team overalls.

The deal was signed earlier in the week in Moscow, and was given a public endorsement by Russian Prime Minister Vladimir Putin, and follows the signing this season of the first Russian driver to participate in Formula One, Vitaly Petrov to partner Robert Kubica in the team.

Renault team principal Gerard Lopez said, "We are proud to announce this new agreement, which marks another important step for theRenault F1 Team and Formula 1 in Russia. Through Mangrove Capital we have been actively investing in Russia over the last years. We know the country well, we have a high degree of appreciation for it and, as such, it is an honour for our F1 team to spearhead Russia's entry into the sport and to carry the Lada brand at the highest level of world motorsport. We look forward to an exciting and successful season together."