MARCH 26, 2009
Korean GP reveals logo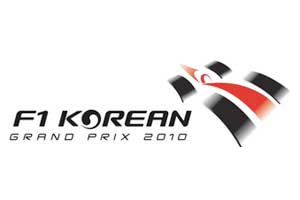 The Korea Auto Valley Operation has released its logo for the 2010 F1 Korean Grand Prix. KAVO is the promoter of the event. The basic design idea of the official branding resembles the Korean national flag.

KAVO was established in 2006 when Korea was officially designated as a country hosting Formula 1 Grand Prix. Seven agencies and enterprises including the South Jeolla Province, the South Jeolla Development Corp, SK Construction Co., the Shinhan Bank, Farmers' Cooperatives, the Kwangju Bank and MBH are KAVO's stock holders.

KAVO is building and will operate the F1 circuit in Yongam, South Jeolla Province.