JULY 3, 2007
Stepney departs Ferrari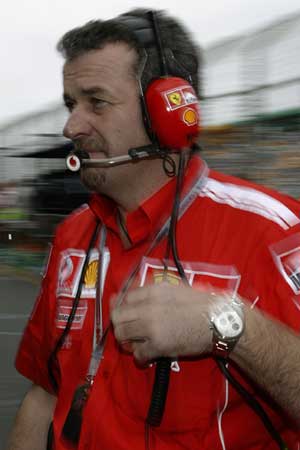 Nigel Stepney has left Ferrari. The team confirmed on Tuesday that there has been a disciplinary procedure and that Stepney is no longer employed. Stepney says he is innocent of allegations that he tried to sabotage the Ferrari F1 cars in the days before the Monaco Grand Prix. He says that there is a smear campaign going on against him, but has not explained why this would be the case and who would benefit from such a thing.

Ferrari has made a complaint to the Italian police but no charges have been made. Ferrari refuses to give details about the allegations it is making but someone somewhere is feeding the Italian media with stories about white powders being found in the fuel tanks of the Ferrari racing cars in the run-up to the Monaco Grand Prix.

Stepney is due back from his holiday on Thursday and was due to go to the British Grand Prix. That trip will probably now be cancelled as he is no longer with the team but that is unlikely to top him talking to the press.

Stepney's lawyer in Italy says that he will see the Italian police on his return and try to clear his name and will then take legal action against Ferrari if it is deemed to be necessary.

Clearly there is a great deal more to this story than meets the eye.