JUNE 25, 2007
Montoya becomes a good old boy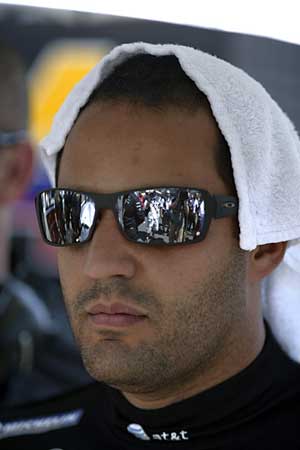 Juan Pablo Montoya has had a pretty low profile year thus far in NASCAR with just one fifth place to his name in Nextel Cup races. But put him on a road course and the Colombian was able to walk all over the NASCAR men, who are much more used to racing on ovals.

Montoya's victory at Sears Point (otherwise known as Infineon Raceway) in Sonoma, California, means that he is the first non-US born driver to win a race since Canada's Earl Ross, who won a race at Martinsville in 1974 when driving for Junior Johnson. The only other non-US born driver to win in NASCAR was Italian-born Mario Andretti back in 1967.

Montoya qualified only 32nd for the event and so spent most of the race making his way to the front. He was helped by a strategy that allowed him to stay out longer than those ahead of him in the closing laps with Roush's Jamie McMurray finally having to give away the lead when he pitted for a splash and dash with two laps remaining. This gave Montoya the win and Richard Childress Racing trio Kevin Harvick, Jeff Burton and Clint Bowyer, second, third and fourth. McMurray ended up 37th.

It was Chip Ganassi's first Nextel Cup win since 2002.