JUNE 12, 2007
Fernando in context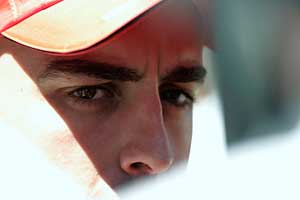 There have been some reports in recent days about Fernando Alonso complaining about McLaren favouring Lewis Hamilton and suggesting that Hamilton was lucky to win in Montreal. This needs to be looked at in context.

Alonso told Spanish radio station Cadena Ser that he is not comfortable at McLaren.

"From the first moment, I wasn't comfortable with everything," he said. "It's an English team, with an English team-mate. You know all the help goes his way. I've understood that from the start and I'm not moaning about it."

Given what happened in Monaco, this is an odd thing to say as it is very clear that the team insisted that Hamilton stay behind Alonso, even though he was much faster at that point of the race.

On several occasions this year Alonso has made mistakes - which can hardly be blamed on the team - and in the first 20 laps in Montreal was off three times at the first corner.

There is, on the other hand, a fair argument that Alonso was unfortunate with the Safety Car in Montreal. Hamilton pitted on lap 22 and the Safety Car came out almost immediately. Alonso was due in on lap 23 and had to pit because he did not have enough fuel to go further. As a result he was penalised and dropped back down the order. Towards the end of the race as he fought back he set the fastest lap of the race, suggesting that his car was every bit as good as Hamilton's.