NOVEMBER 10, 2006
Another nice little earner for Mr E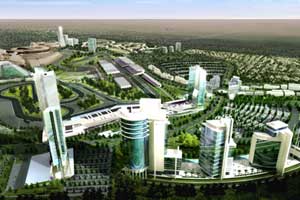 Union Properties of Dubai has done a deal with the Formula One group to buy the exclusive rights to develop F1 Theme Parks around the world. The first will be built in Dubai and aims to be open in 2009. The development will cover 5m sq ft and will include a hotel, a conference centre, a museum and various other F1-themed thrills ranging from rollercoasters to an F1 "grid experience" plus simulator rides and, of course, retail and dining facilities. The aim is to create "a first class leisure destination for the whole family to enjoy" which will have something for everyone. The Dubai park will cost $360m and will build next to the Dubai Autodrome, which is also owned by Union Properties. Construction will begin next month.

The company's chief executive Simon Azzam says that the Dubai park will be "one of many that eventually will be developed around the world".

It is a neat bit of salesmanship on the part of Ecclestone as Dubai is currently excluded from holding a Grand Prix because he has a deal, exclusive in the Middle East, with Dubai's nearby rival Bahrain. This will obviously strengthen Dubai's ambition to get an F1 race and make it a much more logical place for F1 to go.

The development in Dubai includes not only the circuit and the theme park, but also a business park which Dubai hopes will become home to some of the world's biggest names in the automotive industry and have retail outlets, automobile showrooms and accessory dealers. In addition to that there will be a housing development as well with apartments and villas which the company says will provide "a dream home for the motorsports lover".

Union Properties is a listed company but is controlled by the Dubai government.

The only drawback to the idea is that not far away in Abu Dhabi, a government-backed company there is busy building a Ferrari theme park.