NOVEMBER 8, 2006
Trust joins Spyker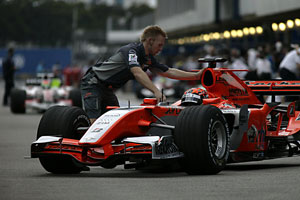 Trust, the Dutch IT company that used to sponsor Minardi and Jordan is to return to the sport as a sponsor of the Spyker F1 Team. The deal is designed to be a long-term relationship. Trust also backed Christijan Albers when he was racing in DTM.

Trust first became involved in F1 with Jos Verstappen in 2003.

The company is the latest in a series of small sponsorship deals that the team has done as it builds up to a stronger challenger in 2007.