OCTOBER 31, 2006
Engine plans confirmed by Red Bull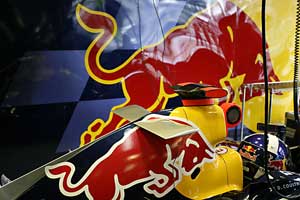 Red Bull has announced that Red Bull Racing will switch from Ferrari engines to Renault starting in 2007, while the Toro Rosso team will now use the supply from Ferrari.

On September 15, Red Bull GmbH announced an agreement with Renault for an engine supply for the 2007 season, and wanted Red Bull Racing to use these while switching the Ferrari engines over to Toro Rosso.

Ferrari had a contract that RBR specifically would use their engines and Ferrari boss Jean Todt is did not want the switch to happen because he did not want to face direct opposition from a Red Bull-Renault designed by Adrian Newey.

These contractional issues have now been ironed out and the switch has been finalized with Toro Rosso committed to using the Italian engines for 2007 and 2008 with an option for a third year.

Jean Todt said, "We are pleased to be embarking on a new long-term relationship with Scuderia Toro Rosso. It will allow us to strengthen our ties with the world of Italian motor sport and also to work with a team run by Gerhard Berger, our former driver and friend of Ferrari."