JULY 7, 2006
A chance for Midland?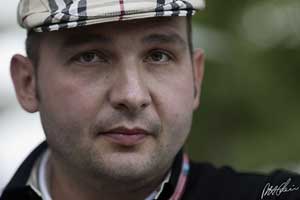 The MF1 Racing team has been busy looking for sponsorship in recent months and with results improving a little the team is in a better position now to land a big sponsor. Given team boss Colin Kolles's much-reported love for Burberry it might be worth the team's marketing department giving Burberry a ring as the company has just announced plans to turn itself into "a truly global" luxury brand, following the arrival of a new chief executive.

Angela Ahrendts joined Burberry from US fashion house Liz Claiborne where she enjoyed much success and is keen to expand the brand around the world. The other good news is that Ahrendts is probably not unaware of the power of motorsport, having grown up in rural Indiana.