APRIL 13, 2006
Raikkonen deal with Ferrari done a year ago?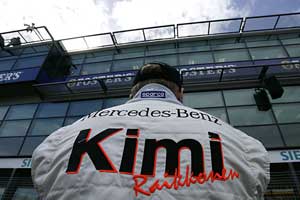 As rumours do the rounds that Michael Schumacher intends to sign a new deal with Ferrari for 2007, sources close to Maranello continue to suggest that Kimi Raikkonen's deal to go there was signed a year ago.

However, Ferrari has until June to take up its option on the Finn's services. If it doesn't do so by then, it must pay him substantial compensation.

Schumacher recently indicated that he would make up his mind about a possible contract extension in July. He is expected to re-sign for at least one more season.