APRIL 6, 2006
Super Aguri puts down more roots at Leafield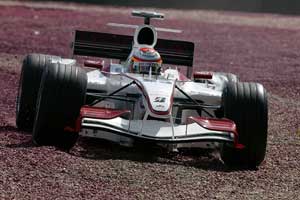 Super Aguri F1 has put down some more roots at the Leafield Technical Centre with the news that the Japanese team has leased a portion of the Technical Centre until December 2008. There are options to extend this arrangement beyond that. The news means that the team will have six new employees and now has the equipment needed to do all of its composite work in-house.

MEL Composites has commissioned a second composite facility on the site and will continue to offer composite manufacturing to its customers. The business will continue to be run by Robert Tetrault.

The rumours that the team may one day move to Brackley now seem unlikely.

It is worth noting that the new planning applications have recently been put in to create a new business park at Brackley Sawmills but at the moment there are no signs that this will house any F1 activities.