DECEMBER 19, 2005
Renault disappointed by Alonso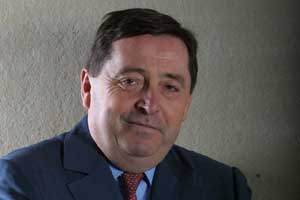 Renault F1 president Patrick Faure says that he is disappointed that Fernando Alonso has signed for McLaren in 2007.

"I was disappointed to learn of Fernando's decision," said Faure, "but, by the end of 2006, he will have spent five seasons with Renault. Fresh challenges are essential for any sportsman, and he has taken the decision to pursue a new direction in his career. That is part of Formula 1, and part of life. Our priority at the moment is 2006. We aim to maintain our level of performance in next year with an aggressive technical programme and competitive approach. The teams at Viry and Enstone proved this year that they can do the job, and every member of the team is working 100% to produce a package that will allow both Fernando and Giancarlo Fisichella to defend the team's position as world champions. Our aim will be to win again in 2006."

Alonso says that he will be working 100% for Renault until he departs.

"Renault brought me into Formula 1, brought me my first title, and I will be working to repeat that success next year," he said. "The signs so far are very positive on every level. I am confident the chassis will be quick, and the engine team are doing a fantastic job on the new V8. I am looking forward to a very successful 2006 season."