NOVEMBER 25, 2005
What does it all mean?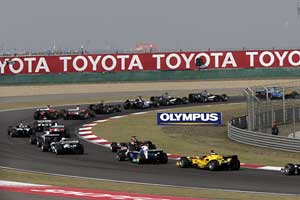 If the sale is confirmed, the Formula One Group will soon be owned by CVC Capital Partners. The anonymous bankers who have been flitting around the paddock in recent years, trying to learn the business, will disappear and make way for another set of newcomers, leaving Bernie Ecclestone to continue to use his many and varied skills to run the business. It is not yet clear whether there will be a new management contract for Ecclestone but in all probability this will be the case. If you are a venture capitalist investing $1bn in a new company, you want it to be run by someone who knows the business.

CVC is in the process of trying to buy the remaining shareholdings in the business from JP Morgan and Lehmann Brothers but these negotiations mean little for the sport as BayernLB (or the Bayerische Landesbank as it is sometimes referred to in F1 circles) recently acquired the voting rights from its two partners. Their involvement is thus based solely on money and they have no voice beyond the ability to sell their 25% at some point.

The difference between CVC and the banks is that CVC has people who know how to run a sports management company, having owned the Dorna company since June 1998. The involvement has been low-key but has enabled the FIM World 500cc Motorcycle Championship to develop, rebranding itself as MotoGP in 2002 and doing very well in terms of its financial development. CVC obviously plans to do the same thing with Formula One and it will be interesting to see what now happens to Dorna as there is a fairly clear clash of interest with F1, although a venture capitalist might not be too worried as both series have co-existed for many years and are likely to go on doing so - even if they are competing for the same viewers.

There will no doubt be pressure from CVC for F1 to make the most of the potential that has currently not been exploited but the biggest problem remains the need to do a deal with the car manufacturers.