SEPTEMBER 29, 2005
Gascoyne and BMW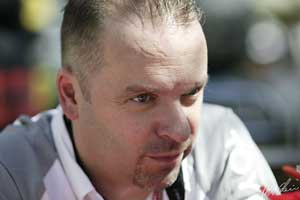 Stories that Mike Gascoyne is on his way to Sauber-BMW should be treated with some circumspection. We rang Gascoyne to ask for his thoughts on the subject.

"I can honestly say that I have not had one single conversation or discussion on the subject," he said. "There has not been even a hint from anyone at BMW nor anyone related to them that they are remotely interested in my services. Why on earth would anyone have written a story like that?"

This is a fairly clear indication that the stories should be treated with care, particularly as Gascoyne has previously worked for Sauber in Hinwil and left the team because he did not like being away from his homeland. Mike admits that this the one drawback of working for Toyota but for the moment at least seems to be happy where he is. And given the improvements in the team this year, Toyota seem to be pretty happy with him.