SEPTEMBER 9, 2005
Moves at Red Bull Racing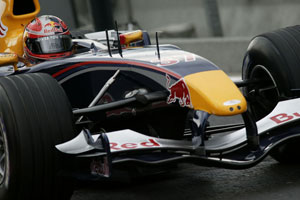 There are whispers that there is a reshuffle of roles going on amongst the engineers at Red Bull Racing with Mark Smith taking on a bigger role in the months ahead. It is not entirely clear how this will affect the position of technical director Gunther Steiner and at the moment no-one involved seems very keen on talking about what is happening. There were some ructions earlier in the year amongst the engineering team at races but that has settled down since the North American races.

Smith was hired as deputy technical director last winter after a brief period as technical director at Jordan Grand Prix. Prior to that he was chief designer at Renault F1.

Red Bull is currently preparing for the start of its new relationship with Ferrari and is keen to make a big impression as soon as possible and a good car is going to be essential if the team is to make a big leap forward. It is anticipated that the team will stay with Michelin next year.