AUGUST 23, 2005
Weber does a deal with Sears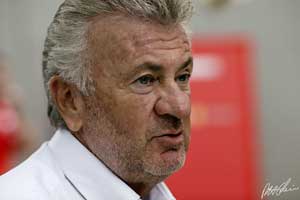 The SuperNova Racing GP2 team will run the German A1 Grand Prix team. The German franchise is owned by Willi Weber, manager of Michael and Ralf Schumacher, but will be run by SuperNova's David Sears, who will also be preparing the cars which will be run by A1 Team Pakistan.

The German car will be seen for the first time at the forthcoming A1 test at Paul Ricard with DTM racer Timo Scheider expected to be behind the wheel.

A1 Team Pakistan will feature drivers Adam Khan (formerly known as Adam Langley-Khan) and Nur Ali.