JULY 29, 2005
No amount of money says Williams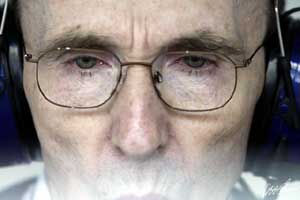 Sir Frank Williams has made it very clear that he is not about to sell Jenson Button's contract to BAR-Honda.

"No amount of money will get us to do that," Williams told members of the British press on Friday morning in Hungary, leaving the clear impression that there is no way that Button is going to be able to stay at BAR next year, even if it has to go all the way to the High Court.

Button is trying to make a case that he needs to stay where he is for his career but Williams points out that a year ago Button was arguing the opposite case.

A good point.