JULY 15, 2005
The future of Patrick Friesacher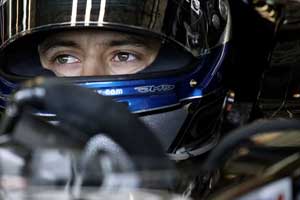 Patrick Friesacher will probably not be in the second Minardi next week, unless his sponsors come up with money which is needed to keep the young Austrian in the car. Minardi needs money to keep going and our sources say that the team has been very patient, hoping that Friesacher's backers would come up with the cash but this looks to be less and less likely to happen and so the chances are that the drive will go to Jordan test driver Robert Doornbos. This will be another blow to Jordan, as the Dutchman is currently paying the team to be its third driver at each Grand Prix.

This is not a bad move for Minardi as Doornbos obviously has talent although it is not going to make for an easy atmosphere inside the team as Christijan Albers and Doornbos do not form a mutual appreciation society.

We hear that Zsolt Baumgartner is possibly in the picture and that there is another driver who could come up with the cash but who has problems with his Superlicence.