JULY 5, 2005
Was this the trigger?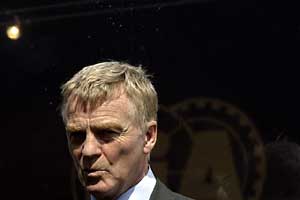 Max Mosley earlier today cancelled a meeting planned for Friday meeting with the Formula 1 drivers to discuss safety measures with drivers. The FIA President called off the meeting because of remarks made by David Coulthard in an interview in The Times. Following these remarks, Mosley wrote a letter to Coulthard, the contents of which were leaked within hours to a website.

The letter said that "your press comments have distorted the purpose of the Silverstone meeting and made a calm discussion of a major safety issue impossible. As a result the meeting will not now take place."

It was then just a few hours before the drivers issued their statement about Mosley's conversation with Coulthard.

Oddly, Coulthard did not sign the letter. Nor did Michael Schumacher and neither did any of the Red Bull drivers

Red Bull Racing Christian Horner said that the team did not order its drivers not to get involved and that they were left to do as they pleased. It is nonetheless odd that all three refused to sign the GPDA document when 22 did sign.

It is also fascinating that Rubens Barrichello chose to sign the letter.