MAY 4, 2005
Stewart makes it personal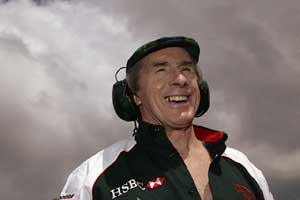 Sir Jackie Stewart held a lunch for some of the British media this week and the British Racing Drivers' Club president told the reporters that the battle for control of the club is about his honour. Stewart says that there has been a "structured and vicious campaign to discredit me by a number of people who have created a chain of misinformation".

Stewart's remarks come a week after his rival Ray Bellm told the media that the dispute is not personal and the dispute is about the structure and operation of the BRDC.

"I won't walk away from bully-boy behaviour," Stewart says. "My integrity is important to me. I guard it jealously."