DECEMBER 10, 2004
Hakkinen to rejoin McLaren?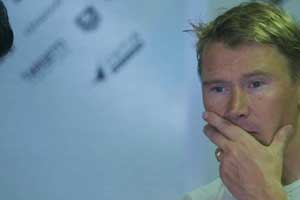 The latest whisper in F1 circles is that Mika Hakkinen may be named as the third driver of McLaren and will help the team to develop the MP4-20 in 2005 and will stand in for Kimi Raikkonen and Juan Pablo Montoya if either has any reason to miss a race. The move would not be a surprise given that Hakkinen has signed to race for Mercedes-Benz in the DTM in 2005 and his experience in F1, which includes two World Championship titles, would be very useful to the team and perhaps to Hakkinen as well, who says that he would like to be back in F1.

We await confirmation of the deal but expect to see Hakkinen join the team in January when testing resumes.