DECEMBER 3, 2004
Jan Lammers to run A1 team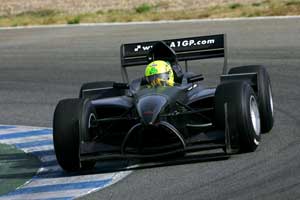 Former Formula 1 driver Jan Lammers has been named as one of the people involved in the consortium which will field an entry for Holland in the new A1 Grand Prix series. Lammers is one of Holland's best known drivers having competed in Formula 1 between 1979 and 1982 with back of the grid teams ATS, Ensign and Theodore before embarking on a career in sports cars which resulted in victory in the Le Mans 24 Hours in 1988. He returned to F1 in 1992 at the age of 37 with March F1 but that deal lasted only as long as the underfunded team. After that he was seen racing in the BTCC with Volvo and in recent years has concentrated on sports cars.

The A1 series is to announce new franchises soon, including ones for Holland, Mexico, Korea and Turkey.

The series will kick off in September 2005.