NOVEMBER 16, 2004
Red Bull looks long-term and short-term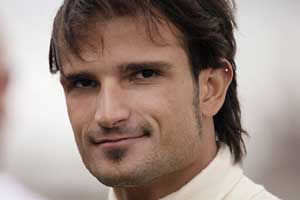 The question of drivers at Red Bull Racing has had the British press in a state of some excitement these last 24 hours because team boss Tony Purnell did not say that David Coulthard had no chance of a drive with the team. This was translated to mean that Coulthard does have a chance and from there he became suddenly the favourite. Niki Lauda even joined the party saying that the team needs Coulthard's experience. Lauda has a point. The team could use experienced drivers to help guide them forward but at the same time the Scotsman will be judged by his results in recent months and in this respect he does not do as well as one might have expected.

The Scotsman may have F1 experience dating back to when the likes of Christian Klien were just leaving junior school but in F1 all that matters these days is results or the promise of good results. Klien did nothing really spectacular in his debut year (except taking his team mate off in rather silly fashion in Brazil) but the team has an investment in him and it does not make sense to drop the Austrian youngster. It would also not be very smart from a political point of view as Austria is very excited about having its own Grand Prix team and dumping the only Austrian in the field would not be a smart move by Red Bull boss Dietrich Mateschitz. If Klien does not perform in 2005 it will be another matter.

The man who is on the list is Vitantonio Liuzzi. He is quick (as Sauber found out after signing Jacques Villeneuve) and he is cool enough to shift tins of Red Bull to the younger generations. He also has something called charisma, which has been lacking in F1 circles in recent years. At Monza, for example, Tonio moonwalked onto the podium wearing gold-painted racing boots. The crowd loved it. He is a showman, but a showman who can deliver.

In the background too there are the Americans. Red Bull has invested a pile of cash to bring on American youngsters with the clear long-term aim of putting an American into F1. Scott Speed and Colin Fleming have both shown in Formula Renault that they have talent but it is too early for them to jump into F1 and we would expect to see one or both in GP2 this year. It would not be a surprise to see one of them named as a Red Bull Racing test driver.