NOVEMBER 15, 2004
"Wow!" says Tony Purnell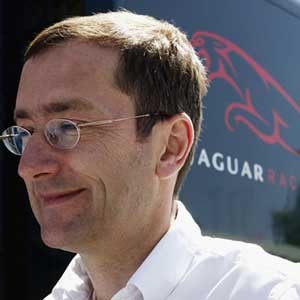 Jaguar Racing boss Tony Purnell has reacted to the news that the team has been bought by Red Bull.

"Wow!" said Purnell. "Can you imagine a better outcome for our team at Milton Keynes? I've got to know the folks at Red Bull well over the last year, first as a sponsor and now as our owner. High energy, high motivation, high commitment - they have it all. Dave Pitchforth and the team have won many admirers over the last two years, and their hard work has earned them this fabulous opportunity. The months of uncertainty are over and this news is terrific!"

The announcement means that the team can now push ahead with its 2005 programme.

"Our move to fully owning a Formula 1 race team makes good business sense for Red Bull," said Dietrich Mateschitz, founder and CEO of Red Bull. "Add to this the opportunity of being directly involved in a sport and activity from which I derive great personal pleasure, then it is easy to understand how delighted I am to have made this purchase. Not only does the ownership of this team represent the high point of our involvement in motor racing, it is also the logical and final step in the process we started with the Red Bull Junior programme, where we identify, advise and promote young talent through the different formula from karting to the very pinnacle - Formula 1."

Red Bull can certainly afford F1. The company is the world leader in energy drinks, claiming an estimated 70% market share, and boasts global sales of $2bn but employs only 1850 people around the world.

The decision to buy Jaguar means that Sauber will be without Red Bull sponsorship in 2005 although the Swiss team has known that this would be the likely outcome for some time and so should be able to find a replacement.