AUGUST 31, 2004
Jaguar to switch to Ford branding in 2005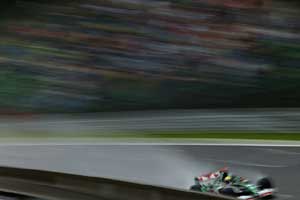 Jaguar Racing will be transformed next year into a Ford-branded F1 team, according to the latest word from the F1 paddock. There is a strong body of opinion at Ford that the company should benefit from the programme if it is spending all the money. Jaguar Cars, a Ford subsidiary, is currently the beneficiary of the investment but Jaguar sales have been faltering in recent months and production is currently being streamlined to meet demand.

Using the Ford brand will open up many more possibilities for marketing but we hear that Ford wants to reduce its costs a little more and is looking for a partner to take over 30% of the team and help with the funding. The management of the team should not be affected by any of the changes.

We hear that there was a proposal for a deal between Red Bull and Ford but that the Ford management in Dearborn, Michigan, decided that bit did not want to enter into a partnership with the Austrian drink company, perhaps because of the fact that Red Bull is often mixed with vodka by the younger generations and automobile companies are very wary of associations with liquor companies.

We have heard that the same deal is being discussed with the Korean conglomerate LG and it may be that we will end up with a team known as something like LG Ford Racing. There will be other sponsors involved and it is anticipated that HSBC will remain as a backer and it is possible that Red Bull will also have an involvement as a backer of Christian Klien. The team is happy to keep the promising Austrian now that he has spent a year learning about F1.