AUGUST 6, 2004
The battles of the babies?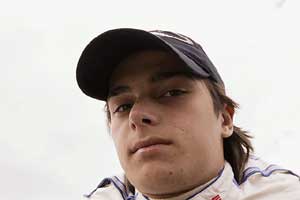 This weekend at Zandvoort the talk will be of genetics as Nico Rosberg, the son of 1982 World Champion Keke Rosberg, takes on Nelson Piquet Jr, the son of three-time World Champion Nelson Piquet at the 14th annual Marlboro Masters Formula 3 race. Piquet leads the British Formula 3 series while Rosberg is a frontrunner in the European series. But both men are going to have to beat European series points leader Jamie Green.

The three drivers from the French team ASM Formule 3, Green, Alexandre Premat and Eric Salignon have been very strong in recent European events but Piquet impressed last year when he raced to second place in the Marlboro Masters behind Christian Klien. There will be a total of 46 drivers battling to win the most prestigious Formula 3 in Europe. They will include Lewis Hamilton (Manor Motorsport), Adam Carroll (P1 Motorsport), Clivio Piccione, Danilo Dirani and Alvaro Parente (Carlin Motorsport), Franck Perera (Prema Powerteam) and James Rossiter (Fortec).