AUGUST 4, 2004
New York salutes Mario Andretti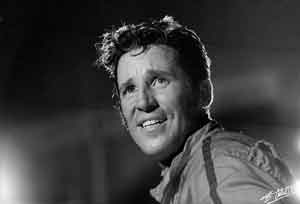 Mario Andretti will be Grand Marshal of New York City's 60th Columbus Day Parade on October 11. Columbus Day is a national holiday which remembers the discovery of America by Christopher Columbus in 1492 although the celebration did not truly begin until 1866 when the Italian population of New York City organized the first commemoration. It was not until 1937 that it became a national holiday.

Italian-born Andretti says that he is "thrilled and honored" to have been chosen.

"The parade is a celebration of accomplishments and of Italian-American contributions to the United States. I look forward to joining this great event and sharing my passion for automotive excellence and design and my love for Italy and America."

The 1978 World Champion will be able to see a display of some of Andretti's famous cars in the central hall of Grand Central Station in the week before the parade. This will include the Lotus 79 in which he won the F1 title, the Brawner-Hawk which he used to win the 1969 Indianapolis 500, and a replica of the Holman-Moody Ford Fairlane he drove in winning the 1967 NASCAR Daytona 500.

In the parade itself Andretti will ride along Fifth Avenue in new Lamborghini Murcielago Spyder, followed by a series of other Lamborghinis including the Miura, the Countach and the Diablo.