JULY 28, 2004
Faure defends the ditching of Trulli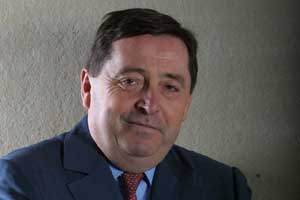 Renault F1 chairman Patrick Faure has been explaining the odd decision by the team to drop Monaco Grand Prix winner Jarno Trulli and replace him with Giancarlo Fisichella, a man who drove for the team back in 1998-2001 and never won a thing, despite several opportunities. Trulli is 14 points ahead of the highly-rated Fernando Alonso in the World Championship, despite losing third place in a rather amateur fashion at the recent French Grand Prix.

"We looked at all the performances," Faure told the AFP newsagency, "the lap times, the qualifying performances the race, the mistakes. We took everything into account and we could not gloss over such a mistake. Recently we have lacked a bit of dynamism and aggression and we think Giancarlo can bring that to us and fulfil our ambition to win the Constructors' championship in 2005 or 2006.

"We were accused when we let Jenson Button go of not going on the results achieved by the drivers but we were proved right and now we will be judged by the ones in 2005."

It is not clear how the team was proved right over Button's departure as he has been doing a splendid job at BAR-Honda in the last two seasons and is now regularly beating both Renault drivers.

Faure may also not end up being judged in 2005 as the word in France for a long time has been that Faure will be the first victim when Renault's new boss Carlos Ghosn takes over the running of the Renault company next Spring.