JULY 1, 2004
Max Mosley stands down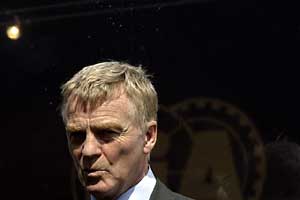 FIA President Max Mosley has announced that he is to stand down from his role as FIA President in October, one year before the end of his mandate. Mosley has been in charge of international motorsport since he was elected FISA President in the autumn of 1991. Two years later he led a reform of the entire FIA and became FIA President in charge of the federation in 1993. He has run the FIA ever since, playing an important role in establishing the FIA as a major lobbying body with governments, not only in the sport but also in the automobile world. He was the motive force behind the EuroNCAP crash testing programme, which is now being used by automobile companies to promote their cars, and in establishing the FIA Foundation, a charity established with funds raised by the lease of the commercial rights to F1 which will fund research into automotive research in the years to come. More recently he established the FIA Institute, to do research into automotive issues.

The circumstances behind Mosley's sudden decision to quit are clouded at the moment but there have been suggestions that Mosley's proposals to split the FIA President's role was rejected by the member clubs on Thursday morning in what Mosley have interpreted as a vote of no confidence in his leadership. We also hear that Mosley's proposals for the future of karting were voted down the previous day by a majority in the World Motor Sport Council but a margin of 18 votes to 5.

It is possible that Mosley may now wait to see if there is a movement to try to get him to stay on but we also hear that there are a number of possible candidates for the FIA Presidency in October 2005. The important question will be what happens in October when the FIA will have to choose what to do next year. There may be a move to hold elections for a new FIA President a year early; more likely there will be an interim president for a year, an established FIA name who is seen as a safe pair of hands to see the organization through until the election. This might be the Automobile Club de Monaco President Michel Boeri or another of his ilk. There may also be an attempt to get Mosley to stay on until the end of 2005 in order to sort out the problems in F1.

The next few months, leading up to the FIA Centenary celebrations in October, are likely to be interesting with the politicking over the presidency and the final completion of the merger with the International Touring Association (AIT), which is due to be completed by then.

One must also look at the possibility that Mosley is looking forward to a dotage in real politics as the heads of major sporting federations have often in the past been ennobled by the British government.