MAY 26, 2004
What will Jos do now?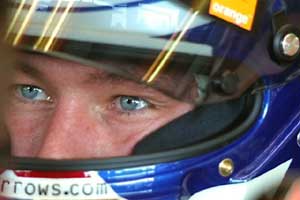 It is no big surprise but Jos Verstappen has withdrawn from the Jordan Grand Prix test which was planned to take place in the days after the European Grand Prix. The Dutchman has been lurking around the team in recent weeks, hoping that his Trust sponsorship will open doors but it seems that he has now come to the realisation that with Giorgio Pantano having confirmed his backing for the rest of the year and Timo Glock having a contract to be the first man put into the team if one of the drivers is not available, there is no place for Verstappen.

Now we will have to wait and see if Verstappen can anything else in F1.