MAY 24, 2004
The story behind the reshuffle at Williams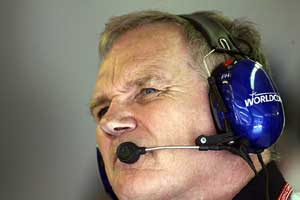 Today in Grove the BMW Williams team will be opening its new second windtunnel and making a mysterious announcement. We believe that the team will announce that Sam Michael, currently the team's Senior Operations Engineer, will be promoted to become Technical Director, and that Patrick Head will take on a new role as the Director of Engineering. Head will remain a powerful figure and will still be involved in the day-to-day running of the team, in which he holds a 30% shareholding.

The team will be keen to point out that the move is being made not because of pressure from BMW but rather because Head has wanted a different role for a number of years. In recent times he has been living in London rather than close to the team factory and has commuted to and from work by helicopter. Head will continue to be present at races but there is not going to be any BMW appointees at Grove as some of the German newspapers have been suggesting in recent days.

We believe that the change is entirely Head's idea and that he has been considering such a move for the last couple of years.