MARCH 17, 2004
Qualifying in Malaysia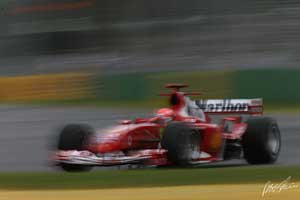 It seems that we misinterpreted the rather confusing press release from the FIA which appeared to suggest that qualifying in Malaysia will be changed. It seems that the FIA was merely suggesting what it would like to see happen and not what is actually going to happen. Thus it seems that the qualifying procedures will remain in the same unpopular format as in Australia and that if everyone agrees things will then be changed for Bahrain. This is odd in that the teams have already rejected a proposal for a change so it is not clear what the FIA is hoping to achieve by asking the same question again, apart from to publicise that it is the teams that are problem.

Thus qualifying in Malaysia will be the same as in Melbourne.

Our apologies for the confusion.