MARCH 9, 2004
Ralf and Renault F1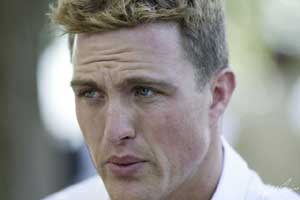 Willi Weber, Ralf Schumacher's manager, says that he is close to a deal to put Ralf at Renault F1 in 2005. One has to be a little sceptical about such a deal given that it is not entirely clear why Renault would want an expensive driver like Ralf when there are other cheaper youngsters available. Ralf has had a lot of opportunities to be successful with Williams but has so far failed to put together a proper title challenge.

Williams, while being very polite about the situation, does not appear to care very much about Ralf as his idea of his own worth is rather more than the team seems to think and the gap between the two figures is more than $5m a year.

Toyota is willing to do a deal with Ralf on the right terms and it may be that Weber's comments are designed to get Toyota to accept terms which the team does not wish to accept.

Renault has been expected to drop Jarno Trulli at the end of this year and the original plan was to replace him with Mark Webber. The Australian, however, is at the top of the Williams list and in recent weeks there have been signs that Renault might put France's Franck Montagny into the second car in order to try to drum up more interest (and money) in the F1 programme in France.