MARCH 7, 2004
A change coming in qualifying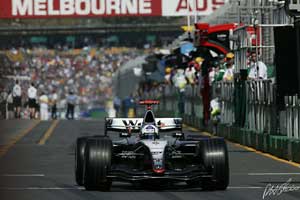 The Formula 1 team bosses are likely to decide that a change is necessary in the qualifying format after criticism of the new system which was used for the first time in Melbourne. Almost all the team principals, the drivers and the media agreed that the two-run qualifying format did not produce a better show and moves were afoot in the course of the Australian GP to get everyone to agree to either go back to the system used in 2003 or to find a better idea.

David Richards of BAR had been proposing a system by which drivers get half an hour to set a time, all running together on the track and then the qualifying would be car-by-car in the reversed order of the times set in the half hour session. This would result in a show of around an hour and a quarter with plenty of action.

It is possible that if everyone agrees a new system could be introduced in Malaysia.