FEBRUARY 28, 2004
The GPDA becomes proactive in F1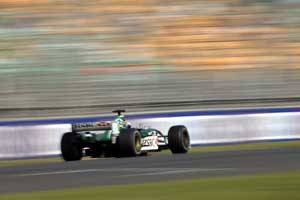 The Grand Prix Drivers' Association has announced a competition which will allow six fans the chance to win "a money-can't-buy guided tour of the F1 paddock on race day, during which they will have photo opportunities with several F1 drivers, including the four GPDA directors: six-time world champion Michael Schumacher, local hero Mark Webber, McLaren's David Coulthard and Renault's Jarno Trulli".

To enter the competition, fans will each have to buy a small pin featuring Mark Webber's helmet - the proceeds of which will go to Brainwave Australia, which assists young people with cancer and is the official charity of the Australian Grand Prix. The pins will be on sale at various points around the Albert Park track, as well as in Federation Square in the centre of Melbourne.

"One of the GPDA's aims for 2004 is to improve the interaction between the fans and the drivers," says Webber. "The competition in Melbourne is one way for us to give something back to the fans and I hope they will get behind it."

Every buyer of a Webber helmet pin will be eligible to enter the competition, the winners of which will be drawn on the Saturday evening prior to the race.

The GPDA plans to run similar competitions at several other races during the 2004 season.

Good news!