DECEMBER 16, 2003
Verstappen ready to make 2004 decision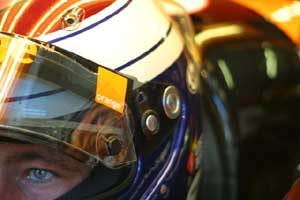 As the 2004 season is fast approaching both the Jordan and Minardi teams have a vacancy left in their driver lineup. Veteran Formula One driver Jos Verstappen who drove for Minardi in 2003 has yet to confirm a drive for next season. It seems that he has put Jordan under heavy consideration.

"Now is time to look properly at the status of the Jordan team," said Raymond Vermeulen, Verstappen's sponsor representative.

"It's not just a question of what Jos can offer them, but also what they can offer Jos."

According to Vermeulen, talks about a seat with Jordan started as early as September and both parties are eager to finalize their discussions - although the possibility of Jos returning to Minardi in 2004 have not been ruled out.

Vermeulen also added, "You never know in F1. Maybe we'll settle something this week, maybe before christmas or maybe only halfway through January."