SEPTEMBER 23, 2003
Hints of a change to come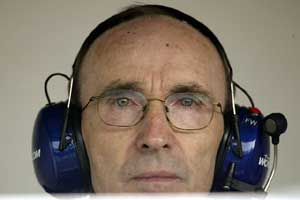 Sir Frank Williams says that Formula 1 fans might be "very surprised" by the final line-up of top drives in 2004. Williams was responding to suggestions that Juan Pablo Montoya might be moving to McLaren next year, a year before his deal with the Woking team is due to begin.

Williams said that he would like to keep his existing drivers but that things may change.

"We're a long way from anything definite but I think some people will be surprised when it's all sorted out."

It is virtually certain that Ralf Schumacher will stay at Williams until the end of 2006 but beyond that there is room for negotiation as Williams does not want to have a year with a demotivated Montoya and obviously Montoya does not want to stay with a team that has lost interest in him. There have been a lot of rumours about Williams being a possible bolt hole for Jacques Villeneuve but this is not credible and it is far more likely that Williams will go to Marc Gene or, more likely, will negotiate a way to get their hands on Mark Webber.

In the meantime, Michael Schumacher has been busy denying stories that he is planning to retire at the end of the year if he wins his sixth title. But despite all the headlines to that effect the German star did leave the possibility of retirement open.