AUGUST 27, 2003
Newman Haas to move to the IRL?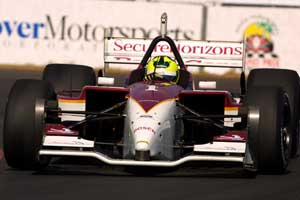 For years Carl Haas has been the ultimate supporter of CART, refusing to have anything to do with the Indy Racing League while other team owners have either switched sides or split their efforts, but now even Haas looks like he is wavering. The team is now making preparations to test an IRL car. The team may only compete at Indianapolis in 2004 but it is clearly a step towards a full-time involvement in 2005 if CART cannot dig itself out of trouble.

It is thought like that the test will take place at the California Speedway with Bruno Junqueira expected to drive.