AUGUST 13, 2003
A CART announcement today?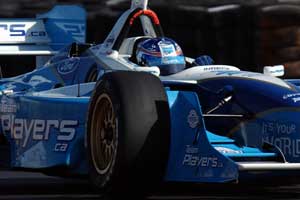 The Denver Post is reporting that there will be a major announcement by CART today. The news came from CART team owner Paul Newman but the film star refused to give any further details, telling the newspaper that he would not reveal any specific details because of the sensitive nature of the situation.

Newman is rumored to be about to become a partner in the company with Gerry Forsythe, Paul Gentilozzi and Toyota Atlantic team owner Carl Russo.

Russo is a highly successful businessman. After working at AT&T he joined optical networking start-up Cerent in 1998. He then negotiated a takeover of the company by giant Cisco Systems for $6.9bn, a deal from which he made several hundred million dollars. He stayed at Cisco until May last year when he left the company in order to pursue a career in motor racing in the Toyota Atlantic series. At 46 he was too old to be a driver and so he bought the team this year and took on 2002 Barber Dodge Pro Series champion A.J. Allmendinger to drive alongside Aaron Justus. Allmendinger currently leads the series with Justus running fifth.

Russo has recently returned to the communications industry and is a director of four new start-up companies.