JULY 31, 2003
Belgium delays tobacco ad ban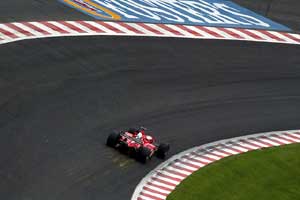 Belgium has officially postponed the ban on tobacco advertising in an attempt to bring back the Grand Prix to Spa-Francorchamps. Late Wednesday a bill was passed which pushed back the tobacco ad ban from next month to July 31, 2005. The vote came in at 103 in favor to 32 against.

After losses of millions of dollars to the economy, Belgium is eager to see themselves back on the Formula One calendar. Last week the Economy Minister Serge Kubla met with Bernie Ecclestone in England for talks regarding the re-instatement of the Belgian Grand Prix. "Mr. Ecclestone assured me that he was 100 percent behind a return of the grand prix to Spa and, in my eyes, the worst thing that could happen now would be that the GP comes back in 2005 and not 2004", Kubla said.

With new circuits being built in Bahrain and China, and Austria already being dropped from the 2004 calendar, the return to Spa would force another European race from the schedule. This draws the question, has the Belgian government done too little, too late?