JULY 17, 2003
Renault to spring a Silverstone surprise?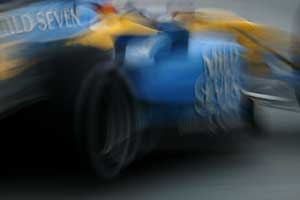 Since the Canadian GP when Renault showed remarkable pace there has been little to report for the team but now the team is bringing in a new version of the car - called the R23B - and the team is hoping that this will enable Renault to produce more magical performances.

"Silverstone should suit us very well," said Mike Gascoyne, "the circuit most obviously akin to it is Barcelona and we ran very strongly there earlier this season, coming close to winning the race. Silverstone is a circuit which rewards strong aerodynamic performance, and we have further improvements in that area for this race. I think we can have a very competitive weekend, and take points off our direct competitors."