JULY 10, 2003
Bridgestone reaffirms commitment to F1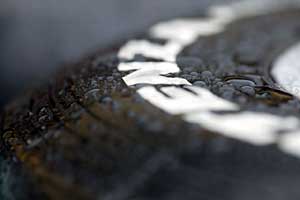 There were rumors in Germany on Wednesday that Bridgestone would be withdrawing from the FIA Formula 1 World Championship at the end of 2004. The Japanese tire company could have ignored them but instead felt the need to issue a press statement on Thursday to say that there is no intention of withdrawing.

"There has never been a moment that Bridgestone has thought of withdrawing from Formula 1 since our entry back in 1997," said the company's motorsport director Hiroshi Yasukawa. "We have enjoyed a very successful period in Formula 1 with no fewer than five consecutive Drivers' and Constructors' titles being won on our tires. Formula 1 has played a vital tool in our worldwide brand and marketing strategies and since entering Formula 1 in 1997, our brand awareness has increased dramatically. Not only does Formula 1 provide us with the ideal environment in which to showcase our technical expertise but it has also led to the transfer of technology from race track to road for the benefit of the general public using Bridgestone tires.

"With six races remaining, this year is undoubtedly a highly competitive season. We relish this top level competition and remain as committed and as passionate about our involvement in Formula 1 as ever. We are looking forward to a battle royale with our rivals in the second half of the season!"