JULY 2, 2003
Briatore to start an airline?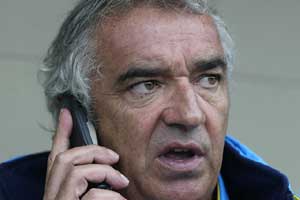 According to reports in the Italian newspaper CORRIERE DELLA SERA, Flavio Briatore is planning to start his own airline, flying rich punters from Milan and Rome to the Costa Smeralda, in Sardinia. If it happens it would put Briatore in competition with the Aga Khan's Meridiana, which has failed to make money on the routes in recent years and has been for sale for some time. The airline business is currently very flat and one can buy aircraft for very little but the cost of running an airline is high and there are many complications in trying to start an airline business, not least the need for an operating licence, which is worth around $20m.

The newspaper said that Briatore would have first class only planes (similar to an idea tried by Paul Stoddart) and that the airline would be called Billion Air.

The whole story sounds rather doubtful as Renault will no doubt be rather more interested in making sure that Briatore remains fully concentrated on the job of trying to turn the Renault F1 operation into a competitive force.