JUNE 30, 2003
Dennis says a deal is close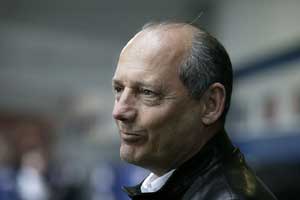 The Formula 1 political battles may be coming to an end, according to a number of team bosses who said that a meeting last week between the major players moved towards a solution which will keep everyone happy. The deal is being discussed between the banks involved in Formula 1, the car manufacturers and a representative of the Ecclestone Family's Bambino Trust.

McLaren's Ron Dennis went on the record saying that "we are very close to finding a good commercial balance for the future. It is inevitable that something that is as complex as this negotiation and has such a tremendous commercial impact on all the participants in Formula 1 is going to take a bit of time."

"But I think it will be resolved well before the end of the year and probably sooner rather than later."