JUNE 27, 2003
Brazil to the end of the F1 calendar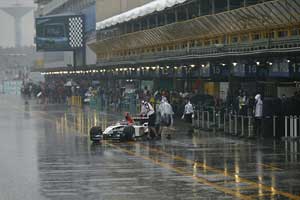 One of the reasons that the Formula 1 calendar has yet to be announced is that the Brazilians are believed to have requested a date at the end of the F1 season.

The logical slot would be to put Brazil and the United States twinned within two weeks of one another, but this would make it difficult to then put Japan and China at the end of the year. To do this would require Monza moving from its traditional September slot.

This would mean that Bahrain would be the fourth race of the year although some of the teams are arguing that it is virtually impossible to do four consecutive flyaway races one after another.

At the moment there are any number of different possible calendars being circulated but it is not possible to say with any certainty which is the nearest to the truth.