JUNE 4, 2003
Wilson's full house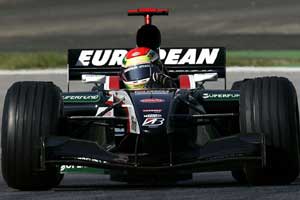 Justin Wilson and his manager Jonathan Palmer have revealed that the innovative IPO scheme to support Justin's F1 career has been a big success. The scheme closed last Friday with the $2m million he needed to fund his drive with Minardi in the bank.

"It has exceeded our expectations by quite some way," said Palmer. "The share issue was risky but Justin deserved this."

The Justin Wilson plc scheme was launched at the Australian GP last March, with investors offered the chance to double their money in the space of three years.

Wilson said that he was "delighted and flattered by the really amazing response."