OCTOBER 12, 2002
More mayhem at Fiat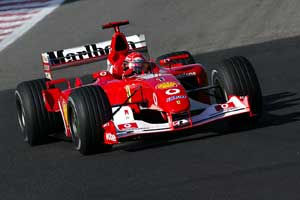 Ferrari's parent company Fiat has announced plans to wipe out more than 20% if its workforce as part of a plan to save the stricken Italian car company. This will mean that more than 8000 people are going to lose their jobs as Fiat tries to save its automobile business. And while this will not have any direct effect on Ferrari (which is not part of the car company Fiat Auto) it will undoubtedly weaken the Fiat involvement in the F1 program.
The Italian government has been asked to declare Fiat a special case to let the job cuts go ahead. Union leaders have however declared that they will strike in protest at the cuts.
The consensus in the car trade is that the cuts are in preparation for the sale of the loss-making business to General Motors, which has an option to take over the company in 2004. Fiat's car sales in recent months have been disastrous and losses have been mounting up, forcing the company to sell shares in Ferrari to help finance the company.
In an effort to lighten some of the gloom, Ferrari has issued a press release stating that the last year had been a record one for the Ferrari Maserati car company with sales up and it is expected that this year will see another 10% increase in sales. The firm has increased production of the new Enzo because of demand. All 399 cars have been sold.