OCTOBER 8, 2002
Williams wooing BMW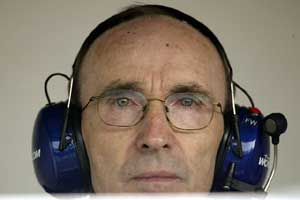 Frank Williams has been making noise lately, encouraging engine supplier BMW to buy into his team to provide stability and allow for long term plans. "Most of all I would prefer to make an unlimited contract with BMW, which would run for ever and ever," said Williams.
"It would be ideal for us if BMW wanted to buy shares from us. For this would give WilliamsF1 greater security and make it easier for us to make plans."
Williams also admitted that BMW has expressed their disappointment with the FW24, but made it clear that the German car giant would be involved with the design of next year's FW25 in only a "limited capacity".
"BMW wants to be involved in certain processes and technical developments and we're going to put this into practice by and by."
"We always need an engine and therefore we also need a partner to provide us with that engine. In addition, we also require some helpful technical input from them as far as drive or aerodynamics is concerned, but only in certain areas."