AUGUST 4, 2002
Villeneuve back to CART?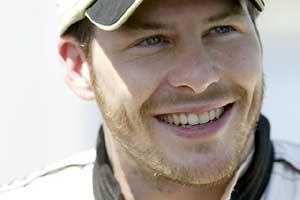 The respected American racing journalist Robin Miller has reported on ESPN TV that CART team owner Gerry Forsythe has been to Europe in recent days to make Jacques Villeneuve a huge offer to return to CART next season to drive for the Players Forsythe racing team next season. And according to Miller the deal could happen. Villeneuve says that he will be staying at BAR unless someone offers him "a large platter of gold".
Forsythe is an important CART shareholder and the series is struggling at the moment with Michael Andretti, the biggest name in the series looking as though he will switch to the Indy Racing League next year. Getting Villeneuve into CART would certainly help to give the series more credibility.
It should perhaps be pointed out that Forsythe is close to Craig Pollock (and an investor in BAR) and it could be that Forsythe's offer is not for CART but rather for a Forsythe-Pollock team (formerly Arrows). This is speculation but it does make a certain amount of sense - if Forsythe is Pollock's mysterious North American backer...